Instructor: Carsten and Anni Sennov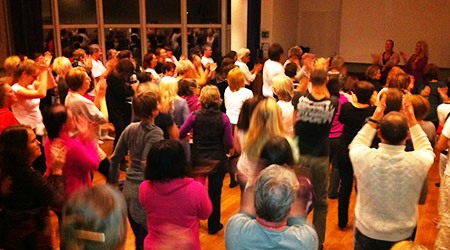 you are invited to attend an exciting full-day workshop focusing on the Golden Energy.
The objective of the workshop is that all participants integrate the power and balance of the Golden Energy into their own body. This is done through a mixture of information and exercises which takes place both in groups and individually. It is therefore best to wear casual and loose clothing during the workshop.
You are also recommended to bring a mat to lie on, so you do not have to lie or sit directly on the floor during the exercises.
You will receive practical and relevant information about the positive changes this energy activation brings. You will also get an insight into the functioning of the Crystal-Golden spiritual materializing energy, which results from the integration of the Golden Energy into a crystallized body. For it is the Crystal-Golden energy we will focus on strengthening in your body during the workshop.
There will be a large number of participants at the workshop in order to strengthen the energy even more than is possible with only a few participants. You will therefore meet many other people who have a completely different energy than you have. However, this has no effect on the activation of the Golden Energy in your body, as we finish off the day by individualizing the energy of all participants, so everyone can go home with their very own enhanced energy.
Meet like-minded people who you can talk to during the breaks, and come and enjoy the good and lively atmosphere.