Spiritual Media Blog – posted by lawyer and spiritual film supporter in LA, Matthew Welsh – May 8, 2017 – www.spiritualmediablog.com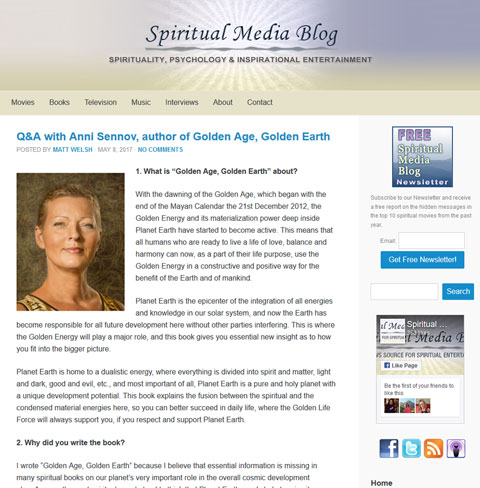 Why did you write the book?
I wrote "Golden Age, Golden Earth" because I believe that essential information is missing in many spiritual books on our planet's very important role in the overall cosmic development plan. Apparently, most spiritual people tend to think that Planet Earth needs help to raise its energy level, but actually it is not the Earth that needs help. It is the people living here who need help, and it's not just the most primitive people who are in urgent need of help.