Article by Anni Sennov – Paradigm Shift – Issue 74, November – December 2015 – www.paradigmshiftmagazine.com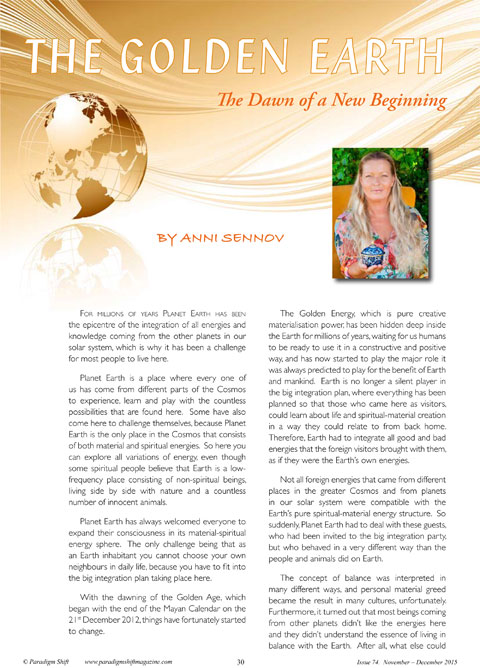 For millions of years Planet Earth has been the epicentre of the integration of all energies and knowledge coming from the other planets in our solar system, which is why it has been a challenge for most people to live here.
Planet Earth is a place where every one of us has come from different parts of the Cosmos to experience, learn and play with the countless possibilities that are found here. Some have also come here to challenge themselves, because Planet Earth is the only place in the Cosmos that consists of both material and spiritual energies. So here you can explore all variations of energy, even though some spiritual people believe that Earth is a lowfrequency place consisting of non-spiritual beings, living side by side with nature and a countless number of innocent animals.