Article by Anni Sennov – ULTRA 5-6/2016 – May 2016
The article is translated into Finnish by Aura Mediator Instructor™ Johanna Saari and Henna Honkamaa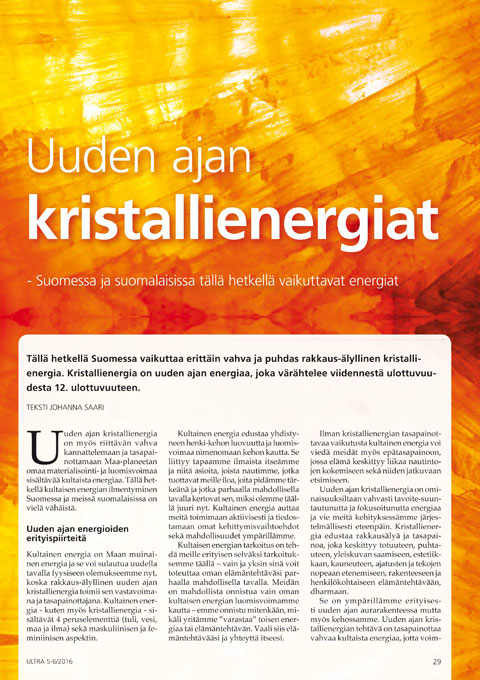 There is a very strong and pure love-intelligent Crystal energy present in Finland but the Earth's Golden materialization and creative power is almost non-existing in the Finnish society. Not many Finnish people feel happy deep inside. Life sometimes feels like a burden and the body is not happy at all. That is why many Finnish people don't take fully care of their body and they don't listen to it the way they should. The body doesn't get the respect it needs and things start to go very slowly.